MyWorld's first update this year brings you the ability to save progress in games, an update to our built-in worlds and a few fixes.
Saving Games
Games created for Workshop can now be longer, as progress when playing is stored. When exiting back to Hub World, the progress in the current game is stored and you will be given the option of carrying on where you left off the next time you play it.
If the world happens to be one of your own and you go into edit mode, then the save file will be deleted, as you will likely be altering the world.
When playing a workshop game and in-between your last play the workshop files have changed (the Workshop game has been updated) then the save file will be removed.
Progress is also stored on any built-in games. Progress for your own games is not stored when you are creating them as you might save progress in one world and later edit another world in the same game, which would make the save file void. You have the advantage of going into any world you like in your own games of course and can still enjoy the progress saving when you upload the game to workshop.
Built-in worlds were not doing a great job at show casing what MyWorld can do. So we've given them a big update!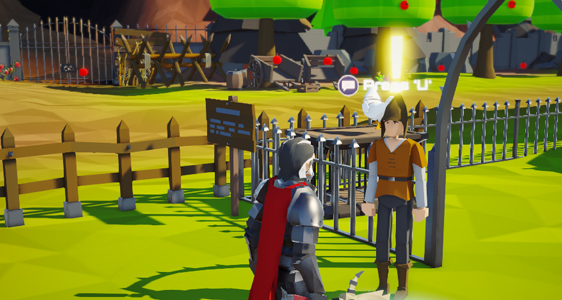 The Blight has had the biggest makeover, it's been packed with all the features we put in last year. So it's now longer, more action packed, has big group battles with NPC allies, story, treasure hunting...the lot.
Give it a try by running through the main portal in HubWorld.
Find more information about MyWorld here on Steam: http://store.steampowered.com/app/492150/MyWorld__Action_RPG_Maker/
Happy creating!