As the sandstorm clears, before you lies the forgotten lands... The Plains of the Nomads.
Lost for centuries and regarded as nothing more than myth, yet you stand before it. The buildings are everything you imagined they would be, the splendour, the glory of this once powerful land. Awe turns to fear as a thought seems to creep up your spine. You begin to shake as both fear and excitement overcome you. Can the inhabitants of this lost land be here too? If the buildings and plant life look almost untouched as if they have been outside of time itself, perhaps he that is dark...Anubis and his followers still walk this land?
Perhaps this is your destiny? Maybe you are the one to find and defeat Anubis? Surely now the Plains of the Nomad are once against open to man, you have no choice but to press forward....
The RPG World - Plains of Nomad brings you a total of 74 high quality items from new character creator pieces to whole new buildings and enemies.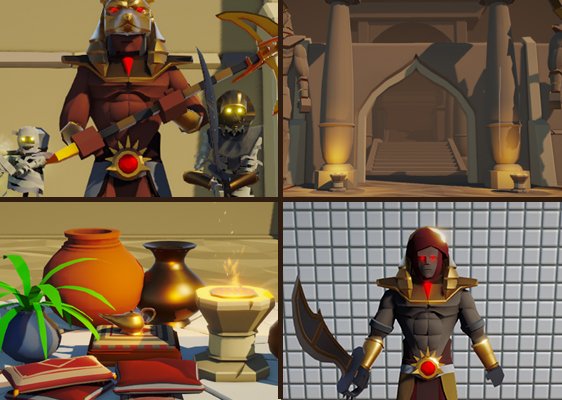 Here's a full list of the contents:
42 Character Creator Items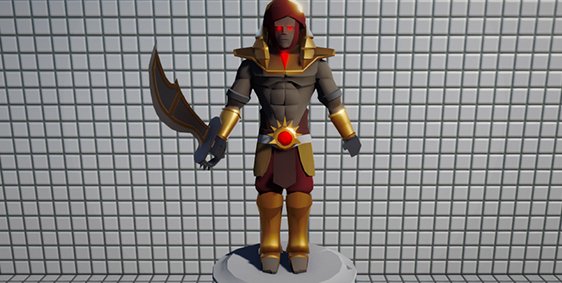 43 Editor items
Buildings
Temple
Temple without Anubis
Grand Walkway
Stone Shack 1
Stone Shack 2
Nomad Shack

Walls and Fences
Temple Pillar 1
Temple Pillar Broken
Sand Stone Wall 1
Sand Stone Wall Long
Sand Stone Wall Curved
Sand Stone Wall Pillar Cap
Sand Stone Wall Entrance
Stone Wall 1
Stone Wall Long
Stone Arch
Gameplay Objects
Big Items
Anubis Block
Anubis Statue
Anubis Eagle Statue
Stone Floor Circle
Stone Floor Square
Stone Floor Square Big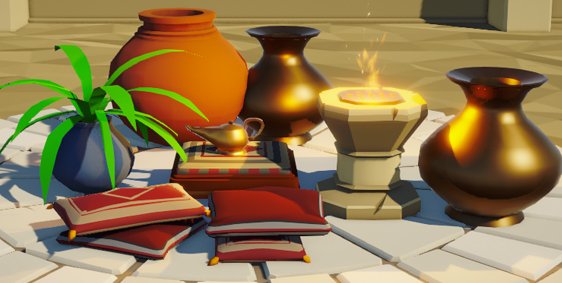 Small Items
Metal Pot 1
Metal Pot 2
Plant Pot 1
Giant Pot 1
Metal Lamp
Cushion 1
Cushion 2
Cushioned Stool
Collectables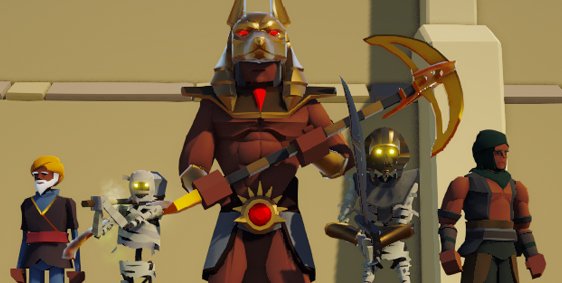 Enemies
Bosses
NPC's
Lights
Stone Light
Arabian Wall Light
Nature
Palm Tree 1
Palm Tree 2
Palm Tree 3